2022 District Convention "Drawn to the Cross"
2022-2024 LWML District Board of Directors
Back Row L to R: Rev. Matthew Vrudny, James Wagner, Rev. Reed Stockman, Terry Schoenborn, Janice Carlson, Gayle Ruesch Clark, Karen Gorentz Middle Row: Rev. Dr. Patrick Lovejoy, Kathy Steinmetz, Valerie Johnson, Jean Tester, Kathy Brandt, Marcia Wittenburg, Jolene Henning Front Row: Ruby Prochnow, Teresa Klatt, JoNette Brogaard, Mary Scott [not pictured, Carol Borchers]
2022 District Convention Mite Walk "A Closer Walk With God"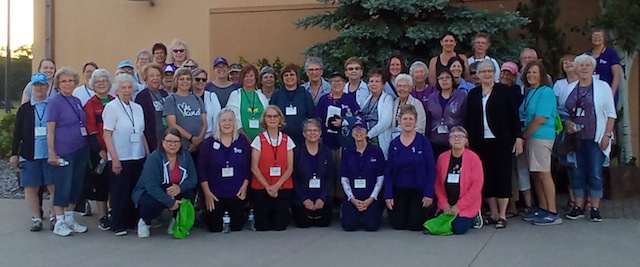 On a wonderfully fresh, early June morning, the last day of the LWML MN North District LWML Convention, approximately 45 walkers set off to have "A closer walk with God."
After a group picture, the Mite Walk took the LWML walkers on a one and one-half mile hike, through one of the residential neighborhoods of south Moorhead. The trees in this area are mature, making the already lush lawns feel even cooler. About halfway through the journey, walkers were treated to a daisy filled meadow-like area, to delight the senses.
The Mite Walk raised over $3,500, with walkers gathering donations from family and friends. Thanks be to God for the creation He has given to us and the hearts that gave so generously to help fund the many mission grants!
2022 District Convention Mites In Action Speakers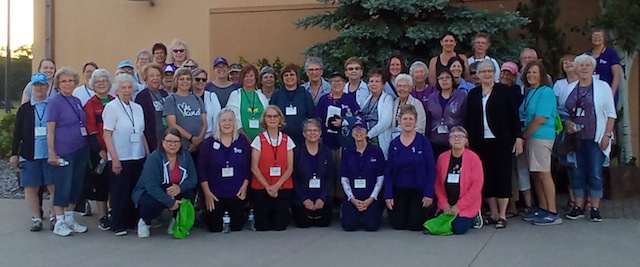 At the convention, we received reports from C.R.O.S.S. Appeal, Dakota Boys and Girls Ranch, Lutheran Island Camp, and Jacob Lemke, one of our scholarship recipients. Each told of how the mites help their projects and students. Jacob told of how appreciative he was for the assistance that he received each year as he completed his education. These reports help show how our simple mites make such a large difference in many peoples' lives.
Michelle Jenks brought greetings from the LWML Board of Directors. She showed a video greeting from Debbie Larson, the LWML President. Debbie encouraged the group to "Be strong and courageous, do not be afraid." Using stories from her life and props replicating the armor of God, her message was that fear is not from God. God gives us power, love, a calm mind, and self-control. Keeping our eyes on Jesus helps us navigate through the struggles in our lives.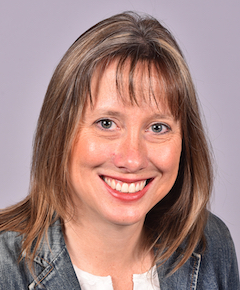 Lutheran Island Camp - Stacy Lung, Executive Director Stacy thanked the group for the Mission Grant monies that were used to provide CPR and lifeguard training as well as resources to help staff working with the children. She also shared a vision for facility upgrades. LIC is celebrating 70 years of ministry.
C.R.O.S.S. Appeal - Sandra Trittin and Jan Kietzman Sandra and Jan expressed appreciation for the Mission Grant funds through C.R.O.S.S. Appeal that helped to support the ministry to children in our Minnesota North LCMS Lutheran schools. Our continued prayers are requested and appreciated; it was shared that each of the schools have experienced an increase in enrollment.
Scholarship Recipient: Jacob Lemke has completed one year at Concordia University in Mequon, Wisconsin, studying for a major in Theological Languages as preparation for attending the seminary. He expressed appreciation for the scholarship help given to him by the LWML MNN North District. President Kathy thanked him for giving his speech in English.
Dakota Boys and Girls Ranch Deaconess Stephanie Wilde
Deaconess Stephanie shared the different work that she and Deaconess Kelly perform each day for residents and staff of Dakota Boys and Girls Ranch. She thanked the LWML for our support through the mission grants.